FULANI BRAIDS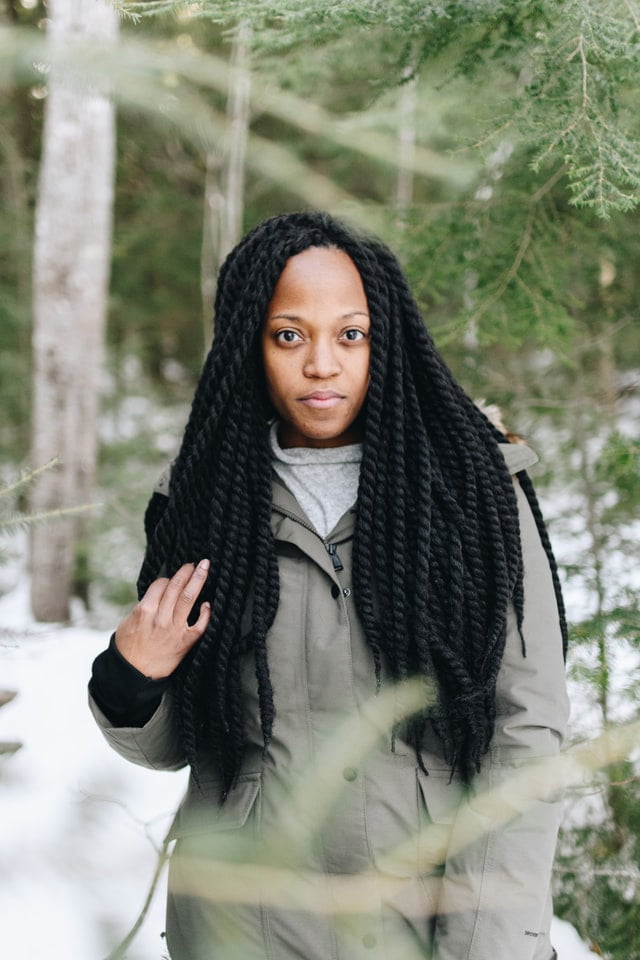 If protective styles have been a saving grace for your natural hair, then the art of Fulani braids is probably familiar to you. This braided hairstyle, regarded as one of the hottest trends in the world of hair, helps you to keep your natural strands stylishly tucked away while making a bold statement. Not to mention, it's easy to build this look for you with so many Fulani braid hairstyles to choose from.
WHAT ARE FULANI BRAIDS?
Fulani braids are a versatile and intricate hairstyle that features a braid of a cornrow down the middle of the head, as well as a braid of a cornrow on either side of the head that is braided from back to front and extra braids styled around the circumference of the head. As a finishing touch, beads and gold clips are usually attached.
You have the option of attaching extensions to your Fulani braids depending on your hair length or opting to braid your natural hair-all it's up to you based on the look you're going for!
HOW LONG DO FULANI BRAIDS LAST?
Fulani braids are, as we described earlier, a protective hairstyle. That means you don't weave Fulani braids in the morning. And in the afternoon, take them out. You may as well have a French braid. They are destined to last. You can absolutely retain these braids for six to eight weeks with the right treatment. You'll want to make sure that your braids are covered at night and that your hair is moisturized so that your Fulani braids will go a long way. Always remember you'll want to take out your Fulani braids at the right time, as with any other styles, to reduce the risk of injury.
WHAT IS THE COST OF FULANI BRAIDS?
Fulani braids are a style that's often put in at the salon, since braiding can take quite a bit of time and practice, so how much does that cost? Pricing, like many defensive styles, varies depending on where you are. For Fulani braids, you can easily spend anywhere between $150 and $220.
Pricing also comes down to the unique style you're interested in for Fulani braids. It's important to remember, however, that the better choice is not necessarily a cheaper alternative. Be sure to get a certified hairstylist who specializes in African braiding for your Fulani braids.
11 FULANI BRAIDS HAIRSTYLES
Ready to give a spin to the Fulani braids? Below, we share the 11 best hairstyles for Fulani braids to take your defensive style game to the next level.
1. STRAIGHT BACK FULANI BRAIDS
Straight back Fulani braids are the way to go for those who love to make a classic and elegant statement. This style is made up of one braid straight down the middle with braids woven around the perimeter falling to the back of your head. Consider this hairstyle an excellent starting point for Fulani braids to play with. For a winning look, top things off with gold clips located along the length of your braids.
2. TWO-TONED FULANI BRAIDS WITH HIGH BUN
Two-toned Fulani braids with a high bun will certainly rise to the occasion if you're looking to play with color. For people who want to move outside of their comfort zone, this hairstyle is great. To achieve the two-toned look, when making the traditional center braid as well as your cornrow patterns, add braiding hair in a shade that does not fit your natural color. Gather all into a bun, and without having to skimp on style, you can keep your woven strands out of your face.
3. FULANI CROWN WITH HORIZONTAL BRAIDS
It all comes down to detail with Fulani braids, and the Fulani crown with horizontal braids is no exception. A middle braid with two curved braids around the crown of your head is featured in this look. For a trendy twist, thin vertical cornrow braids are then weaved around the perimeter of your head and accessorized with shell beads and rubber bands.
4. HALF FULANI BRAIDS WITH CURLS
There's no doubt that every style is made better by a luscious collection of curls, and Fulani braids make the perfect case for it. This style features a central braid and small cornrows on the top half of your head with beading at the ends instead of flaunting a full set of braids, while the bottom half features established curls that tie this look together and help highlight your features.
5. FULANI BRAIDS WITH PONYTAIL
Can't get enough of an assassin's ponytail? In no time can Fulani braids with a ponytail become your go-to. This style adds the perfect amount of edge and sass to your look, complete with a center braid and braids woven along your hairline that are pulled into a ponytail.
6. GEOMETRIC FULANI BRAIDS WITH BABY HAIRS
If you are a game to add a show stopping feature to your 'do, the only ticket is geometric Fulani braids with baby hairs. This look is certainly worth the hype, sporting beautiful cornrows with intricate geometric designs circling the central braid. With a fun hair color, seashell clips, and a waist-length finish, you can even improve your look. For a playful and flirty look, seal the deal with stylish baby hair at your hairline.
7. FULANI BRAIDS WITH HIGH PUFF
To try Fulani braids, you don't have to ditch your favorite natural hairstyles; you can wear them together. Fulani braids are a perfect way to slay two patterns at the same time with a high puff. This look features a center braid that leads to a fluffy high puff with a shell clip on your hairline and braids woven around your head.
8. KNEE-LENGTH FULANI BRAIDS
Long hair, don't mind! Well, that's what you get when you try the Fulani braids on your knee length for size. This hairstyle makes it super simple to jump on the cool-girl esthetic, offering the braided look you love with great length.
9. SIDE-PARTED FULANI BRAIDS
If your definition of a perfect style is side-swept hair, allow us to introduce you to side-parted Fulani braids. This braided look works to frame your face while keeping your strands to one side for a modern take on the braid style, a perfect way to draw attention to your beautiful characteristics.
10. FULANI BRAIDED BOB
Bobs are undoubtedly here to stay, and we feel that the braided Fulani bob is no different. Fulani bob braids are a perfect way to flirt while adding depth and motion to your look with a shorter length, making it a no-brainer! They are great for those looking to up the ante in a classic style.
11. FULANI BRAIDS WITH SPACE BUNS
What would be better than one bun? Of course, two. Connect Fulani braids to the mix, and it will certainly leave a lasting impression on this theme. This braided style is certainly worth the hype, with a center braid stylishly set with gold clips and tiny cornrows on each side of your head that turn to chic space buns. You won't be able to get enough of this look, equal parts flexible and sassy.
HOW TO WASH FULANI BRAIDS?
Now that you've got the best choices in mind for Fulani braids, you're probably wondering how to keep your hair nice and tidy. Since massaging braids can ruin your hairstyle during the washing process and produce unruly frizz, to clean your strands, you may need to take a different approach. Here's how it should be handled!
STEP #1: USE APPLE CIDER VINEGAR TO RINSE
For Fulani braids, an apple cider vinegar rinse is an excellent match. Apple cider vinegar cleansers work wonders to help remove buildup and improve shine, and without disrupting your look, it's a great match for cleaning. Simply apply your braids with apple cider vinegar rinse, keep it on for 10 minutes and rinse with lukewarm water.
STEP #2: LEAVE-IN CONDITIONER OVERNIGHT
Second, you're going to want your strands to drench with moisture. Reach for a leave-in conditioner, like the L'Oréal Paris EverStrong Break Proof Lotion, which hydrates and gives a luminous shine to your strands. Gently apply it to your braids evenly and allow them to air dry.