9 Reasons Why Hairstyle Change Your Looks
In recent times, natural hairstyles have been trendy and many women have been so confident in styling their natural hair. However, because of so much time needed to manage this hair type, many women have resorted to wearing wigs, extensions and weaves.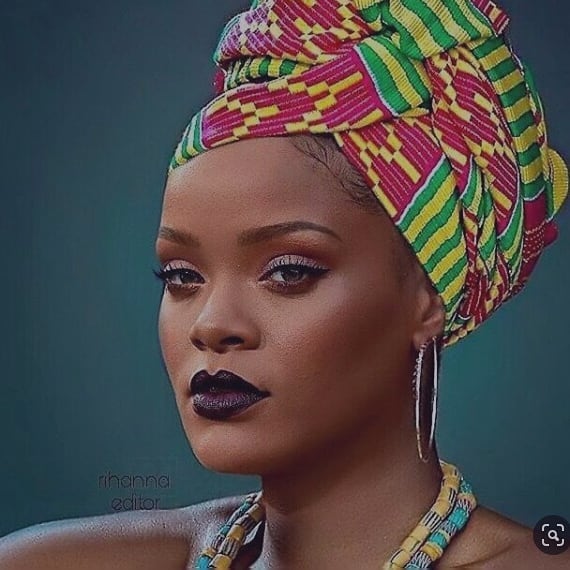 Whichever one you choose, you should make sure your own hair is properly taken care of (shampooed, conditioned and moisturized). If you choose to wear wigs, make sure they look clean and kempt; recently most women tend to buy human hair wigs and extensions, as they appear as if it's their natural hair, even though fake. Some women are still holding on to synthetic hair wigs and weaves which often show from first glance that they are fake. In my opinion synthetic hair is the number one spoiler of looks.
For example, you will see a very beautiful damsel, well dressed, nice make-up carrying a synthetic wig on her head…..it spoils the look totally and completely. I understand human hair wigs are pricey, if you can't afford them, you can go for the mixed hair, that is, synthetic and human hair mix, they look close to human hair. Below are nine simple reasons why your hair is important for your look.
1. Hairstyle Change may affect ones look either negatively or positively
It is often said that 'a woman's beauty lies on her hair' and every woman wears her crown every day. The crown in this instance is the woman's hair. A well washed, conditioned and styled hair doesn't only give the bearer of such hair good feeling, but also attracts good attention. Truly, I realized that, those days when I have a good and styled hair, it automatically lights up everyone who sees me and this goes a long way to brighten the rest of my day. On the other hand, on those days when I have a bad hair day, as in, my hair isn't styled or looked unkempt, I don't get any complements.
2. Hairstyles can mal or make your looks
A bad hair style or unkempt hair can spoil an entire well organized look. While, a good hair style, adds flare and glam to your overall look. You can wear expensive designer clothes, expensive jewelries and accessories but a bad hair style can ruin it and bring it down to zero.
For example, it's like having a three hundred dollar bag, two hundred dollar shoes, and a one thousand dollar ensemble but you are wearing a twenty dollar synthetic shinny silky wig. In my opinion, it ruins your look totally and completely. If the other items on you caught my attention in the first place, I will be shocked to see that though you know how to sort out durable designer ensembles and accessories, you do not know how to sort out quality hair. It makes you look incomplete and seem you do not know what you are doing.
3. Hair styles affects one self-esteem
A bad hair style can affect the way people see and interpret your person. It may result to wrong judgments, and that goes a long way in affecting one's self esteem in a negative way. Usually when you dress well, and your hair is well styled and clean, people give you compliments, leaving you with a good feeling which affects your self-esteem in a positive way.
4. A good hair style highlights your features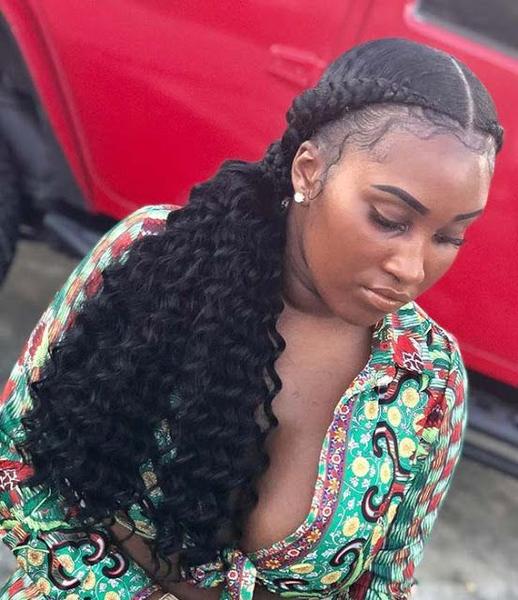 Choosing the right hair style and color is always so difficult because, often time's people don't know what best fit their face shape and features. So, having the right hair style and color that will compliment ones facial features is very important. Making the right choices for hair styles and color can result to a radiant and enticing look. In essence, when choosing colors and hair styles, you should make sure they suit and complement your facial features and complexion.
5. A bad hair style can increase self-doubt and personal criticism
A bad hairstyle can make one to start judging one's self in a negative way. Negative self-judgment can lead to low self-esteem and no one likes to be in such position, because low-self esteem is destructive to one's overall well being, it can lead to depression and no one wants that. Life is too short, make every second of it worthy.
6. A good hair style gives life and energy to your person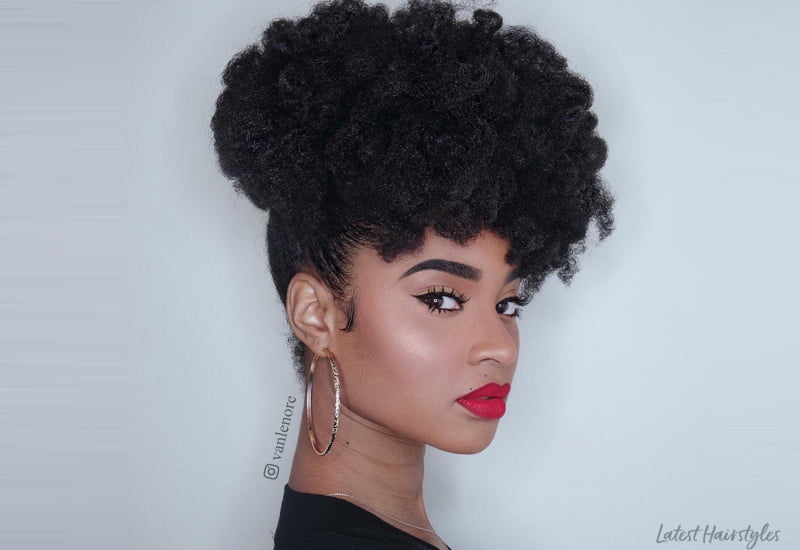 Having a good hair style makes you feel confident to perform your daily and overall everyday tasks. Thus, it contributes to your overall well being. With a good hair do, you will carry yourself in poise and glam, as you will get so many good compliments from friends, relatives and even from strangers.
7. A bad hair serves as a repellent
An unkempt and dirty hair, serves as a repellant to friends and relatives. Usually they wouldn't want to tell you up front because of the fear of hurting you. Sincerely an unkempt hair is a turn-off for most people. Usually if the hair has a strong odor, many people will either avoid you or stay away. Usually a hair cleaning routine goes a long way to solve this problem. Using organic shampoos, conditioners, and moisturizers will give your hair an inviting appearance and sweet smell.
8. A good hair can serve as a 'torch' in ones over all look
You may be dressed up in very simple clothes and accessories, but a good hairdo can light up your entire look, thus serving as the torch which pulls attention towards you. Every girl loves to turn-up lit!
9. A good hairdo can give you the urge to always stay glam and clean
It is a good thing to always look trendy, glam and clean. It brings positive energy and happiness to your person. When you have a good and clean hair do, and you look at yourself in the mirror and also get sweet compliments from family, friends and strangers, the glam and gorgeousness will make you want to stay committed and consistent.