Inspiring Ideas for Aztec Braids: 10 Ways to Wear the Trend
Mexican women's braid styles range from the minimalistic (a single braid down the back) to the ornate (a thick crown braid adorned with flowers). Browse these 10 examples of Mexican aztec braids hairstyles for some ideas.
1. Radiant Ribbon Aztec Braids
Colorful ribbons woven into a braid are a fun way to add visual interest. Any outfit, whether traditional or not, can be given a more unique touch by using a variety of ribbons in a wide range of colors and styles.
You can achieve this look by tying a double knot in a ribbon at the base of one, two, or all three strands of your braid and then proceeding to weave them in. As you twist, keep the ribbon at the very top of the strand. The upper parts of the braid will obscure it otherwise.
2. Modern Space Buns
Space buns with upside-down braids are great for taming flyaways and keeping them out of your nape of the neck, but they are not a culturally significant braid.
If your hair is particularly long or thick, you can try micro-braiding each strand before weaving them into one massive braid.
If you have a lot of hair and want to style it in space buns, you can use bobby pins and hair ties to do so, and then finish the look with a cute, matching scrunchie for added hold and color.
3. Side Pancake Braid
The unruliness of thick hair is celebrated in the classic "I woke up like this" pancake braid style without looking too done-up.
You can achieve this look by plaiting your hair in one large braid over your shoulder and then, working from the bottom up, gently tugging on each section to make it looser and flatter. For a more relaxed look and feel, try this method with any plait.
4. Looped Ribbon Braids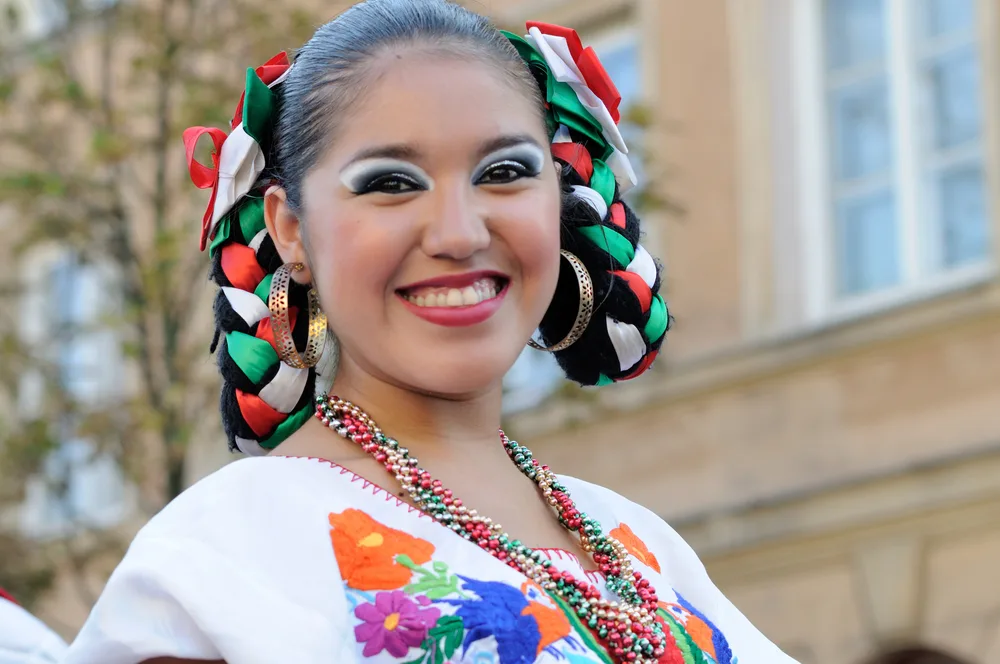 Looped ribbon braids are super cute for a girls' night out and are a huge hit with little girls. Start with a pair of low pigtails and secure them at the top of one ear.
Do a simple braid all the way down to the ends of your hair, and then tie a thin ribbon with metallic or glitter accents to two strands.
To make the ribbon blend in with the rest of your hair, cut it to the appropriate length.
Finally, a loop is created at the bottom of the braid and tucked under the ponytail holder. Bobby pin it and you're good to go!
5. Braid-Wrapped Bun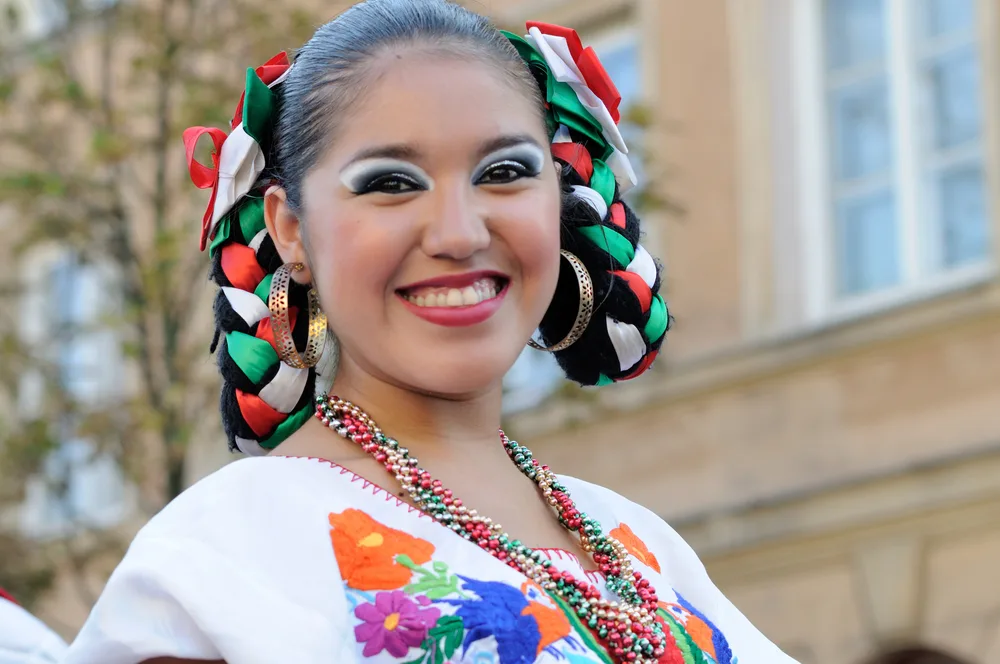 Keeping a head full of thick hair in a bun can be a real pain, but if you add a braid around the bun's foundation, you can hide the hair's extra length and still look stylish.
Put your hair in a high ponytail at the crown, and use a rolled sock or hair donut as a base for your bun. Cover the bun form entirely with your hair, and then fasten it with a large ponytail holder.
In this case, unlike with a regular bun, you should not tuck away the loose ends of hair. Instead, divide the dangling locks in half and braid them separately. One by one, wrap them around the braid's foundation and pin them in place.
6. Darling Double Braids
Whether you're on the go, at the gym, or just relaxing at home, you can always rely on these timeless double braids to keep your layered hair in check.
Those who are bored with the same old French braids can switch things up by trying out Dutch braids. The same three-section approach is used, but the piece is slid under the central section instead of laying on top of it.
Rather than resting flush against your head, the braid will now appear to "float" above your hair.
7. Teased Ponytail Braid
Need some variety in your daily hair care routine? This braided ponytail with teased ends creates dramatic crown volume and an air of casual elegance.
When you begin braiding, leave out a small section of hair and wrap it around the ponytail holder at your crown for a beautiful finishing touch. If you want it to stay in place, use a lot of bobby pins.
8. Cute-as-Can-Be Crown Braid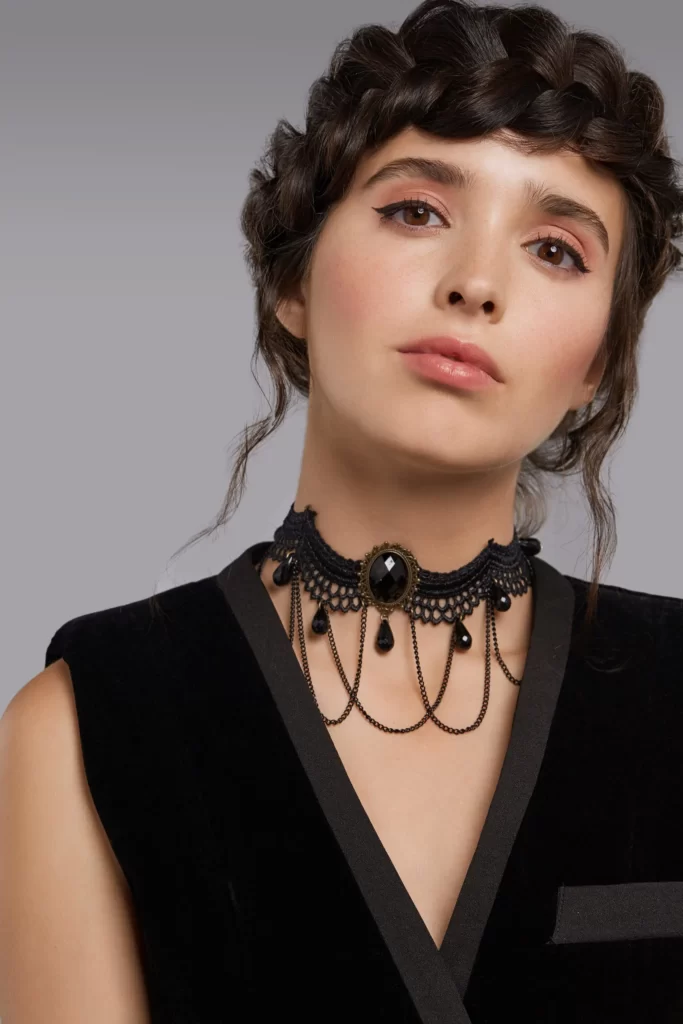 If a diamond-encrusted tiara is too ostentatious for the office, but you still want to feel like royalty, crown braids are the way to go. A straight part is essential to pulling off this style.
The extra time spent on this style is well worth it compared to just letting your hair fall where it may.
It's a cute way to celebrate Cinco de Mayo or any other holiday by using ribbons.
9. Frida-Inspired Florals Aztec Braids
Frida Kahlo is best known as one of the most important artists to come out of Mexico, but her hairstyles have also become iconic. Her signature flower clips give a modern twist to the age-old crown braid.
To create the stunning looks that are so prominent in her self-portraits, she frequently used a wide variety of fabric, beads, and other free-flowing, natural accessories.
However, Kahlo's braids served as more than just a style statement.
They represented her indigenous Mesoamerican background, which in turn influenced her stark, symbol-filled artwork depicting the hardships of life during and after the Mexican Revolution.
10. Simple, Single Aztec Braids
As a final option, there's the simple single braid. This look is quick, ridiculously simple, and functional for the hot weather.
The best part is that there are countless ways in which this basic plait can be made unique. All the accessories, from clips to bows, are like blank canvases just waiting to be decorated.