I was wondering if it was common to have both curly and straight hair at the same time.
If you're worried about your hair or curl pattern then you're not alone. This is one of my most frequently asked questions and I see curly girls asking this question online a lot too.
The answer is yes, you can have both straight and curly hair at the same time. Having different types of curls on the same head is completely normal. You may notice a shift in your curl pattern over time. The following is my account of events.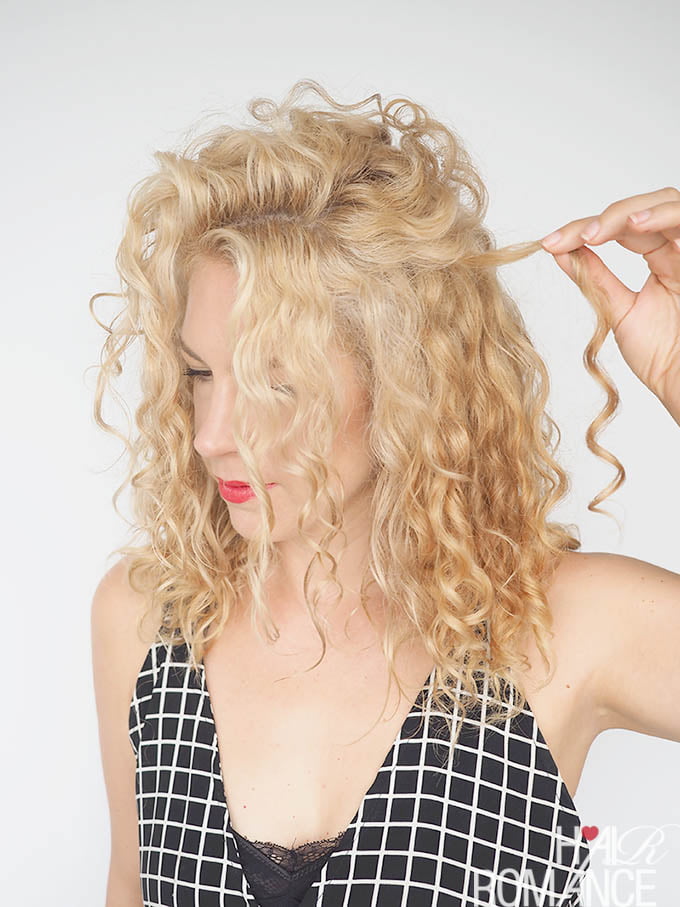 MY CURLY AND STRAIGHT HAIR STORY
My naturally straight hair took its sweet time becoming curly as I got older. At first, it was just the hair around my temples that would curl, but eventually, the entire top layer curled, leaving only a straight underlayer.
My favorite part of my hair was the straight part before I realized it was curly (and I thought it was just frizzy). The smoothness and softness blew me away. My hair used to bother me until I learned that it is naturally curly rather than frizzy.
That hair, however, remained straight for quite some time. Since I went crazy with dyeing and styling my hair, I'll never know how long it would take to transition normally. My hair's texture drastically changed in a short amount of time, and not for the better.
After chopping off my hair, I noticed a radical shift in my curl pattern. That used to be my straightest hair in the back, but it's all curly now. The rightlets at the base of my neck tend to get very tight. The top layer, which curled first, is now less curly and more wavy.
Having a combination of straight and curly hair is a common problem, so I know I'm not alone in finding it challenging to achieve a uniform look.
HOW CAN YOUR HAIR BE CURLY AND STRAIGHT AT THE SAME TIME?
That's right, you can have both straight and curly hair on the same head if nature intended it to be that way!
Having a variety of curl types on one's head is completely normal. Heredity is the first step. You have to realize that the gene for curls is not 100% dominant. It can lie dormant until triggered, at which point it alters the hair follicle and, thus, the hair that grows from it.
Many factors, including genetics, lifestyle, and stress, can set off this hair change. In addition to your diet and lifestyle, your health can also affect your hair. As someone who suffers from a thyroid disorder, I can attest to the fact that sudden shifts in hormone levels can have a profound effect on my hair's thickness and curl pattern.
Check out my post "How to make natural hair curly?" for more information on the topic of curl change.
I just want you to know that having a variety of curl patterns in your hair is totally normal. Every person has unique hair, and no two curls are the same.