COSRX Advanced Snail 96 Mucin Power Essence 100ml
Description
Real Power Essence, increasing skin's natural resistance. In order to repair damaged skin, the formulators at SkinCeuticals developed Advanced Snail 96 Mucin Power Essence using a nutrient-rich, low-stimulation filtered snail mucin and other wonderful ingredients. Advanced Snail 96 Mucin Power Essence contains filtered snail mucin, which works against damaged skin by penetrating beneath the skin's surface. This ingredient restores lost vigor to your skin and keeps it hydrated all day long.
Suggested Use
You should avoid making heavy touches on the forehead and the bridge of the nose.
Apply a thick layer to your cheek and massage it in until it has completely absorbed into your skin.
Tap the skin gently, like you're playing the piano, to help the essence soak into the skin under your eyes.
Active Ingredients
Snail Secretion Filtrate, Betaine, Butylene Glycol,1,2-Hexanediol, Sodium Hyaluronate, Panthenol, Arginine, Allantoin, Ethyl Hexanediol, Sodium Polyacrylate, Carbomer, Phenoxyethanol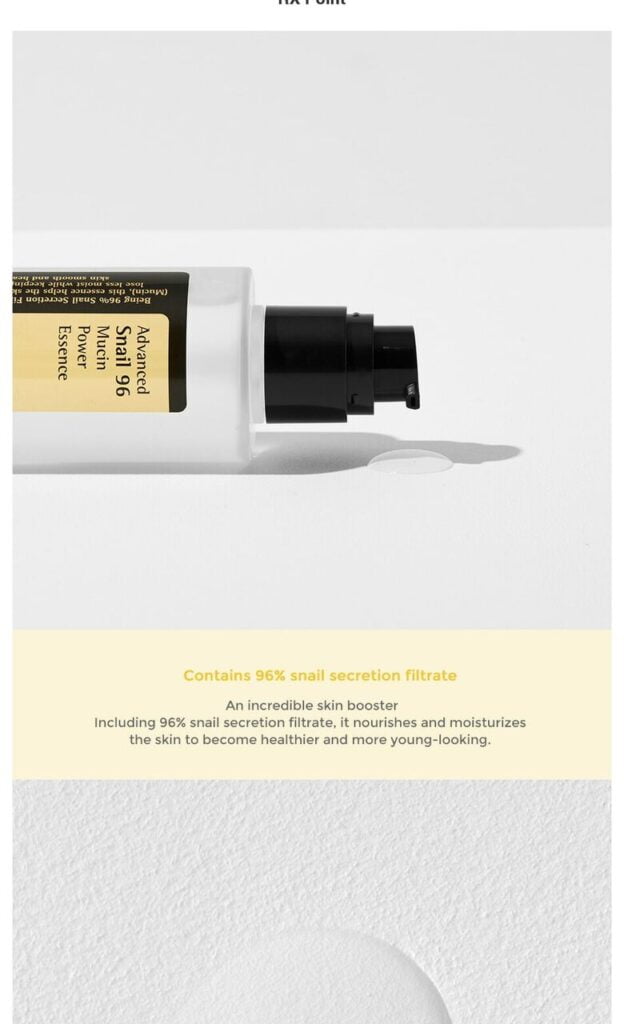 You May Also Like:
· How to dress to hide belly fat 2023
· How Big Is A C Cup Bra? Sizes & Measurements
· WHY IS MY HAIR CURLY AND STRAIGHT AT THE SAME TIME?
· Cosrx Acne Master Pimple Patch Ultimate Review
HOW TO USE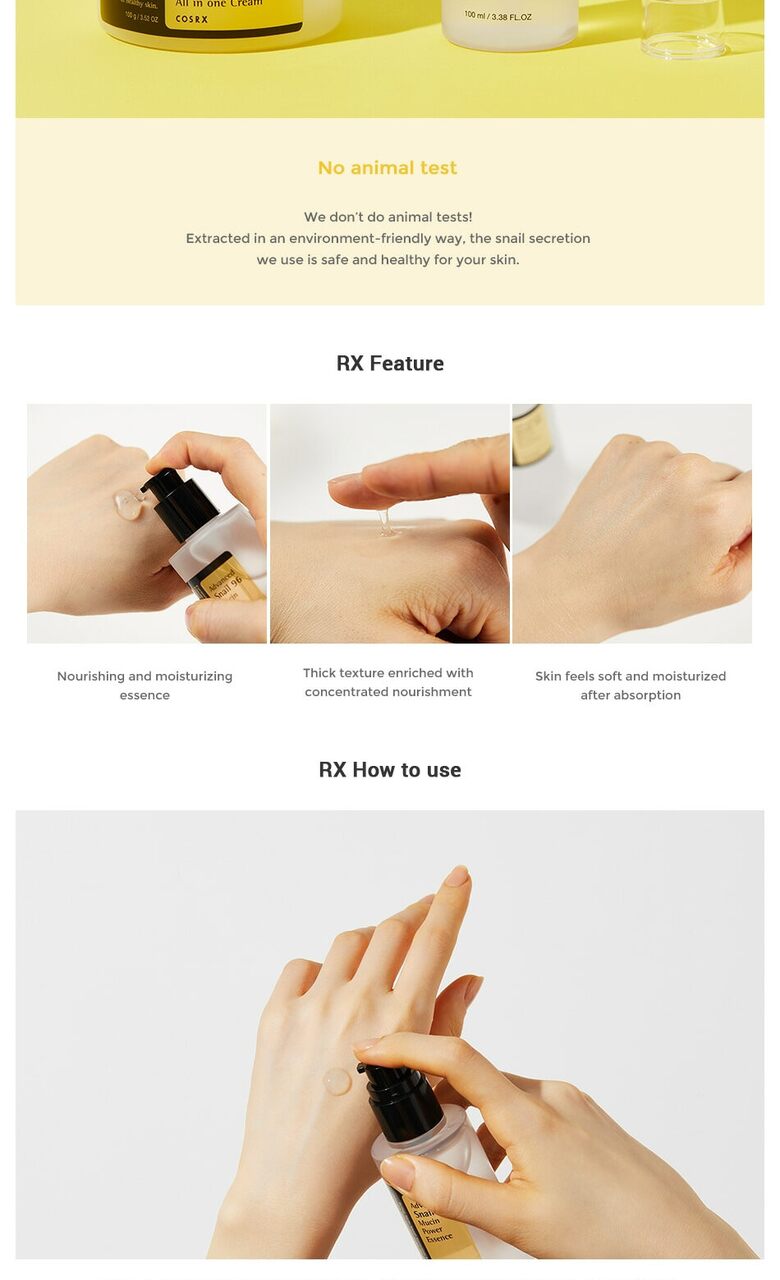 ALSO READ: COSRX Aloe Soothing Review